"How do I measure the success of PR?" is a question we get asked on a regular basis. Traditionally, PR has not been easy to measure, with professionals utilising circulation figures and an editorial piece's equivalent advertising value as their key metrics. But with the rise of digital PR, there is no excuse for failing to measure the success of your PR campaigns. In this blog, we'll explore what digital PR is, the benefits of a digital PR strategy for your business, and how to measure its success.
What is digital PR and how is it different to traditional PR?
Quite simply, digital PR is a PR strategy focused on online results; from online magazines and blogs, to podcasts and social media. It's an evolution of traditional PR, which focuses on print and broadcast media. Traditional PR is certainly not dead; dependent on your industry, there is still huge value in achieving coverage in a print publication or a slot on TV or radio, as long as your brand is occupying the same space as your target audience.
Just like traditional PR, building relationships is still a key part of digital PR. In order to get your brand's stories published, building a network of journalists, bloggers and influencers is essential.
What are the benefits?
Like traditional PR, digital PR contributes to brand awareness. However, one of the biggest benefits of digital PR, which traditional PR can't offer, is its ability to increase your online presence, most notably your search engine visibility and ranking. A digital strategy involves gaining high-quality backlinks to your website, therefore improving your SEO and boosting traffic to your website.
There's no point in getting published on any old site, however. To really reap the benefits, you need to focus on hyper-relevant sites. What sites are your audience frequenting? For example, for our clients in the photography industry, we focus on getting published on online photography publications, photography blogs, and photography YouTube channels, as we know these are sources of information for photographers.
Digital PR also builds trust. The first thing the majority of people do before they make any sort of purchase is online research. When people type your brand name or a related search term into Google, you want to appear positively. Engaging content and impartial reviews on trusted sites will boost your credibility, and encourage your target audience to buy from you over a competitor.
How do I measure success?
There are a number of key metrics you can monitor to assess the success of your digital PR strategy. We use a tool called Coverage Book to measure the following:
Online readership – the combined number of people who visit the websites where we've gained coverage
Estimated coverage views – not everyone who visits a website will view your coverage so Coverage Book estimates how many people will view your coverage over its lifetime
Social shares – how many times the piece of coverage has been shared across social media platforms
Average domain authority – this measures the average domain authority of all the sites where you have gained coverage. The higher the average domain authority, the greater the chance of your coverage getting visibility on search engines.
While Coverage Book's metrics give some insight into the success of your strategy, we recommend monitoring the following metrics to gain a real in-depth understanding:
Website traffic – if your digital PR strategy is successful, your website traffic should increase. You can use Google Analytics to monitor referral traffic from online stories or social media links posted by influencers.
Leads – while increased traffic to your site is positive, it's meaningless if it doesn't translate into leads. You can use Google Analytics to track a visitor's journey. If someone has entered your site through an online referral and then got in touch through your website, they are a direct lead from your digital PR efforts.
Sales – ultimately, PR needs to drive sales for your business. Again, you can use Google Analytics to set up sales goals so you can assess how many of your customers are coming through online publications and then purchasing.
What should I include in a digital PR strategy?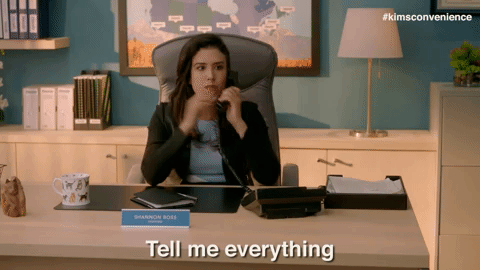 Digital PR comes in a number of forms, including:
Pitching online features and news releases and getting them published on relevant sites.
Connecting with journalists and bloggers for inclusion in features they are working on. For example, top tools or top tips features.
Working with influencers to gain backlinks on their social media channels.
Whatever activities you focus on, above all your digital PR strategy should have clear and measurable objectives, whether that's an increase in web traffic or attributing a certain percentage of your sales to digital PR.
If you want to find out more about how a public relations strategy can support your business goals, get in touch with me on

[email protected]