Despite the cold, dark, and miserable weather, a number of people from local businesses joined us at The Bond for our final marketing SL/CED seminar of 2018.
Our SL/ECD events are a series of seminars designed to give marketing advice in small, easy-to-digest chunks. We've previously ran events on marketing messages, social media, and video marketing, but this time we wanted to focus on websites. At Digital Glue, we design and build websites for clients and we have come across so many that make the same mistakes, so this session was focused on identifying those mistakes and providing the solutions to fix them. If you couldn't make it, here's just a few of the common ones we discussed during SL/CED.
Mistake number 1: Talking about yourself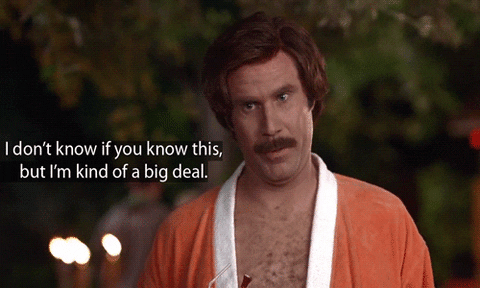 Our seminar kicked off with Javan, Managing Director at Digital Glue, talking about the first and most common mistake made on websites – businesses talking about themselves too much. Of course we need to tell people about ourselves – it's our website and people visit websites to learn more about the company. However, when we talk about ourselves too much it can come across as self-indulgent and very often ends up not being customer-focused.
So, how do we strike the balance between being informative about what we do and who we are, whilst still focusing on the customer? Here's Javan's top tips:
Tip 1: Put customer results first
Think 'afters'. If I ask an accountant – "what do you do?"; they might say "I'm an accountant", or perhaps something more task-based such as, "I prepare people's tax returns". But guess what… people don't care what you do, they care about what you cause to happen. A better way to phrase it would be "I help people pay less tax" and suddenly that's far more interesting.
In addition to this, match what you cause with your customer's priorities. Doing this is vital so that you understand your customer and use those insights on your website.
Tip 2: Define your ideal client
This is something we talk about a lot, a big part of generating quality leads comes from understanding who you are targeting – your ideal client. Once you know that, you can start tailoring all of your marketing messages specifically to them, instead of trying to be all things to all people.
Tip 3: Understand the 'Trust Equation'
Sometimes when you're trying to build a relationship with a prospective client, it can be difficult to figure out how to convert that prospect into business. The trust equation demonstrates the elements needed to successfully build that relationship and convert it into business. We've written a blog explaining the trust equation in more detail if you want to read more about it.
Mistake number 2: Lack of personality
Next up, Ben King, Creative Director and Greta Geoghegan, who heads up our marketing and communications team, to discuss how many websites show a lack of personality.
A lot of websites look and feel similar, so how can you stand out? The challenge is that you only have 3-5 seconds to convince a first-time visitor to remain on your page and begin a lasting relationship with your brand.
Personality provides us with all of the cues we need to determine whether a relationship with a new acquaintance is in our best interest or could be harmful. By adding personality to your website, you can bridge the gap between the technical, impersonal nature of the web, and the more human, personal experiences in the offline world.
So how do you add personality to your website? Here are Greta and Ben's top tips:
Tip 1: Define your tone of voice
Define your tone of voice and make sure it's consistent across the site. Do you want your brand to come across as playful and fun, or serious, for example? What will appeal to your audience?
Tip 2: Use the right imagery and show the faces behind the brand
The right photography is essential to get your brand's personality across. The best option is hiring a professional to capture images of your team and your environment. If you are going to use stock images, they should be used in conjunction with commissioned photography. Websites that only use stock imagery will fail to connect with their audience.
Show there is a person behind the brand. Demonstrate that you're prepared to answer your audience's questions. No matter what your business personality, the copy on your website should make visitors feel welcome and encourage them to get in touch. Make it clear who they can get in touch with and how they can reach them with an email address and phone number.
Tip 3: Case studies and testimonials
Getting someone else to demonstrate your business' personality is even more powerful. Customer case studies and testimonials will prove what your team are actually like to work with and help to tell the story of your brand.
Mistake number 3: Customer gets lost and cannot find what they need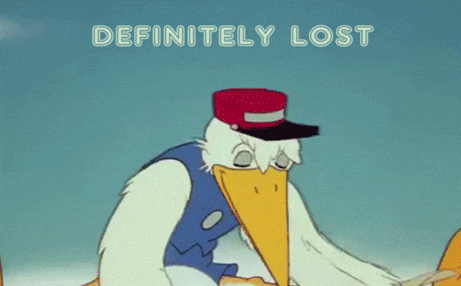 Ben Goodman, one of our web designers explained how prospective customers struggle to quickly find what they need when a website is over complicated. For example, if your contact details are hidden away and the customer has to click 4 times on different pages before they can find them.
Ben highlighted the simple solution…
Tip 1: Define your goals and reduce number of clicks
What do you want people to do when they land on your website? Do you want them to buy specific products? If that's the case you need product pages, images, descriptions, pricing, all of the information a prospective customer needs to help them make a decision to purchase. Once you know what action you want your customer to take, make sure they can get to it as easily and quickly as possible. Reduce the number of clicks wherever possible on your website.
Mistake 4: Nobody trusts you
Greta and Ben K were back to discuss how trust is a big issue with websites. Everyone is naturally more suspicious online due to increasing cybercrime, therefore getting a complete stranger to trust you enough to make a purchase enquiry or contact you is becoming more difficult.
So, how can you gain trust?
Tip 1: Ensure your website is secure
Website security is vital, if you have an unsecured website it means data could be potentially stolen, read or modified. Check if your website is secure right now and if it isn't, speak to us or your web agency immediately to get this fixed.
Tip 2: Contact details and proof you exist
Having your location and contact details prominently displayed on your website assures people that you are a real business. Always include a landline number, email address and company address so that people can contact you whichever way they prefer.
It's also important to show who you are. People like putting a face to a name so include team photos in your office.
Mistake 5: Giving too much away
Your website is your opportunity to showcase your expertise. But how much should you really give away? After all, you want potential customers to take action and get in touch with you. If you give away too much information, what incentive is there to do so?
Here are some of the tips Greta covered:
Tip 1: Focus on the benefits and use call to actions
When talking about your products and services, avoid going into every minute detail. Focus on the benefits – what will the customer get? Include compelling calls-to-action throughout. You want potential customers to be intrigued and compelled to get in touch.
Let's take a university website for example. If you're a potential student researching a degree, at the research stage, you want the top-line detail. if this intrigues you, then you'll take an action to get in touch and request a prospectus.
Tip 2: Use plain English
Keep the copy short and punchy and make sure you use plain English. Plain English is faster to read and gets your message across easier and in a friendlier way. You can check out this website for tips on how to use plain English in your copywriting.
Tip 3: Use a blog page
To demonstrate your expertise, a blog page is also ideal. Weekly or fortnightly blogs show you're in touch with the latest happenings in your industry and that you know your topic inside out.
We've only picked a few of the mistakes we discussed last Friday but we will be putting together an e-Book which you will be able to download from our website soon. The e-Book will cover everything in more detail, so watch this space!
Need help fixing some of these issues on your website? Get in touch with the DG team today and see how we can help you.